Since 1988 we have been producing hosiery for women, men and children for every need, from work to leisure: tights, stockings, socks, knee-high, leggings and seamless items, innovating and coordinating production synergies, both inside and outside the company and embracing with strong conviction the philosophy of MADE IN ITALY.
Over the years, thanks to the experience acquired by our stylists, technicians and partners, we have been developing special and exclusive collections for every kind of sport (running, trekking, skiing, snowboarding, fitness, crossfit, tennis, padel, dance, cycling, golf, skateboarding, etc.) and for job security, a very important theme nowadays (D.Lgs. n. 81).
Alex 2000 owns the exclusive European patent EP 1776879 Walkstreet ® Aeration®, the only sock allowing the foot to breathe and stay dry.

Alex 2000 has patented IBRITEX®, an exclusive process of spinning, weaving and treatment to make the sock softer, stronger, lighter and with excellent dimensional stability.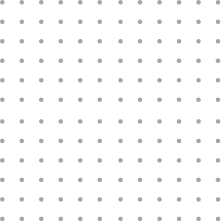 We put customer satisfaction first, thanks to the infinite possibilities of product customisation, combining quality and professionalism. We constantly follow the evolution of trends for each season, thanks to the continuous research for the right mix of colours and the best materials on the market. We test different types of yarns on new knitting stitches and on different machine gauges to create new multi-colour designs, transparent stitches, net stitches, two- and three-dimensional structures, new pattern, trendy designs etc.. We develop the style and packaging of the product to communicate emotion and ensure its success. Comfort, Image, Functionality and Price are the elements we stand out for compared to our competitors.

Confidence in textiles and the health of our custumers are the most important things. The quality of our products is certified by OEKO-TEX® Standard 100 Class 1 and Class 2.
On request we supply our clients with training for sales staff and shop assistants on products and styling.